January 12, 2021
Everything about MoveIt on ROS Developers Podcast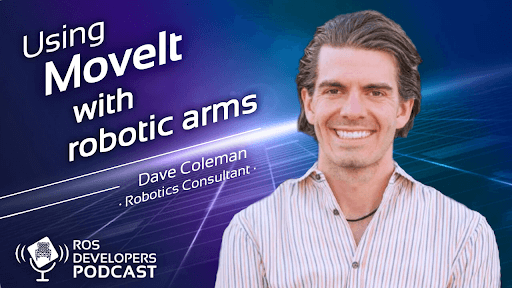 PickNik CEO Dave Coleman, was featured on the ROS Developers Podcast episode 78: Using MoveIt with Robotic Arms. Listen to the podcast to learn the history of MoveIt and how it can help you with all your motion planning needs.
Official Podcast Description:
Today we are going to learn all the ins and outs of MoveIt, the ROS package created to easily perform motion planning of arms in the ROS framework.