April 06, 2023
PickNik Robotics Rebrand: Strong, Focused, and Customer-Driven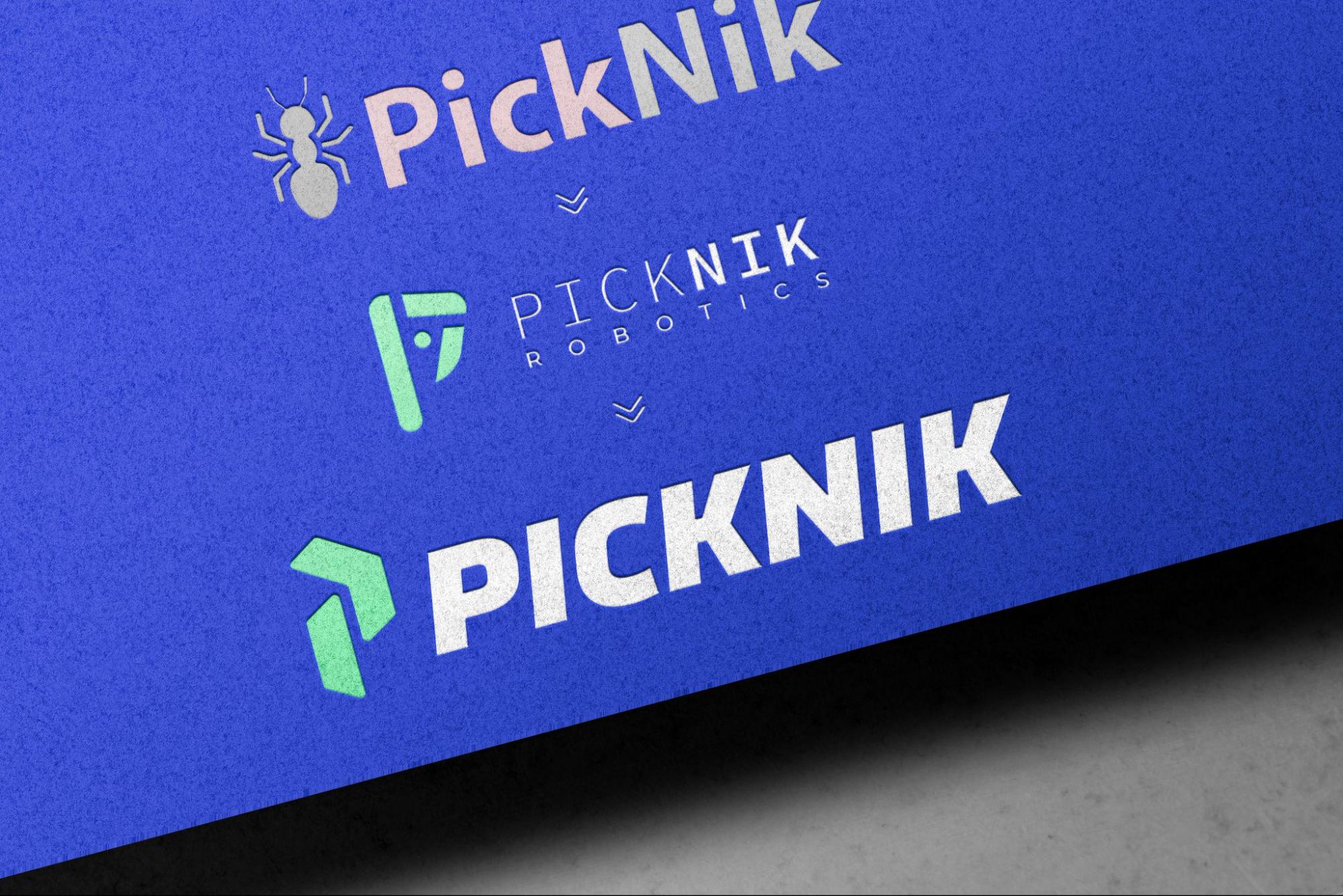 PickNik Robotics is thrilled to announce our rebrand, which reflects our evolution as a world leader in unstructured robotics. We're now calling ourselves "The Unstructured Robotics Company," a phrase that speaks to our expertise in developing robotics software for unstructured environments, such as space, agriculture, and more. This new brand identity is a testament to our growth, our focus on excellence, and our commitment to our amazing customers.
According to PickNik Robotics CEO Dave Coleman, "Our new rebranding effort reflects our company's evolution from a humble engineering services firm to a solution provider and dominant player in the robotics industry. We are proud to be the world leader in advanced robotic arm applications, what we are calling unstructured robotics, and our new brand identity will help us to better communicate our expertise to our customers."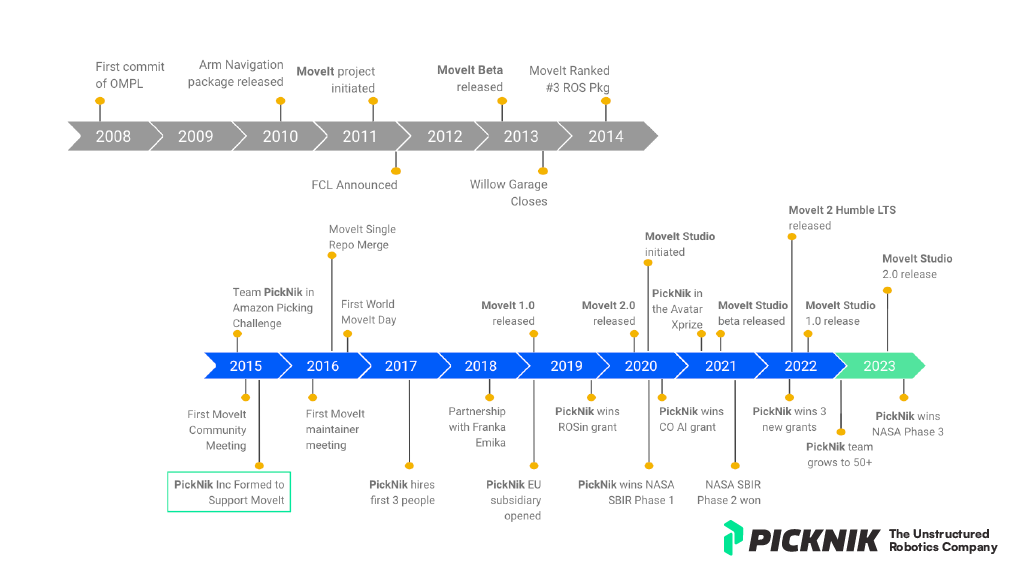 As part of the rebranding effort, our Marketing Director Shane Allen spearheaded the design of our new branding and website. "Our new brand and website reflect our commitment to excellence and our dedication to providing cutting-edge robotics solutions to our customers," said Allen. "We wanted to create a brand identity that was bold and strong, reflecting our status as the leader of this exciting category."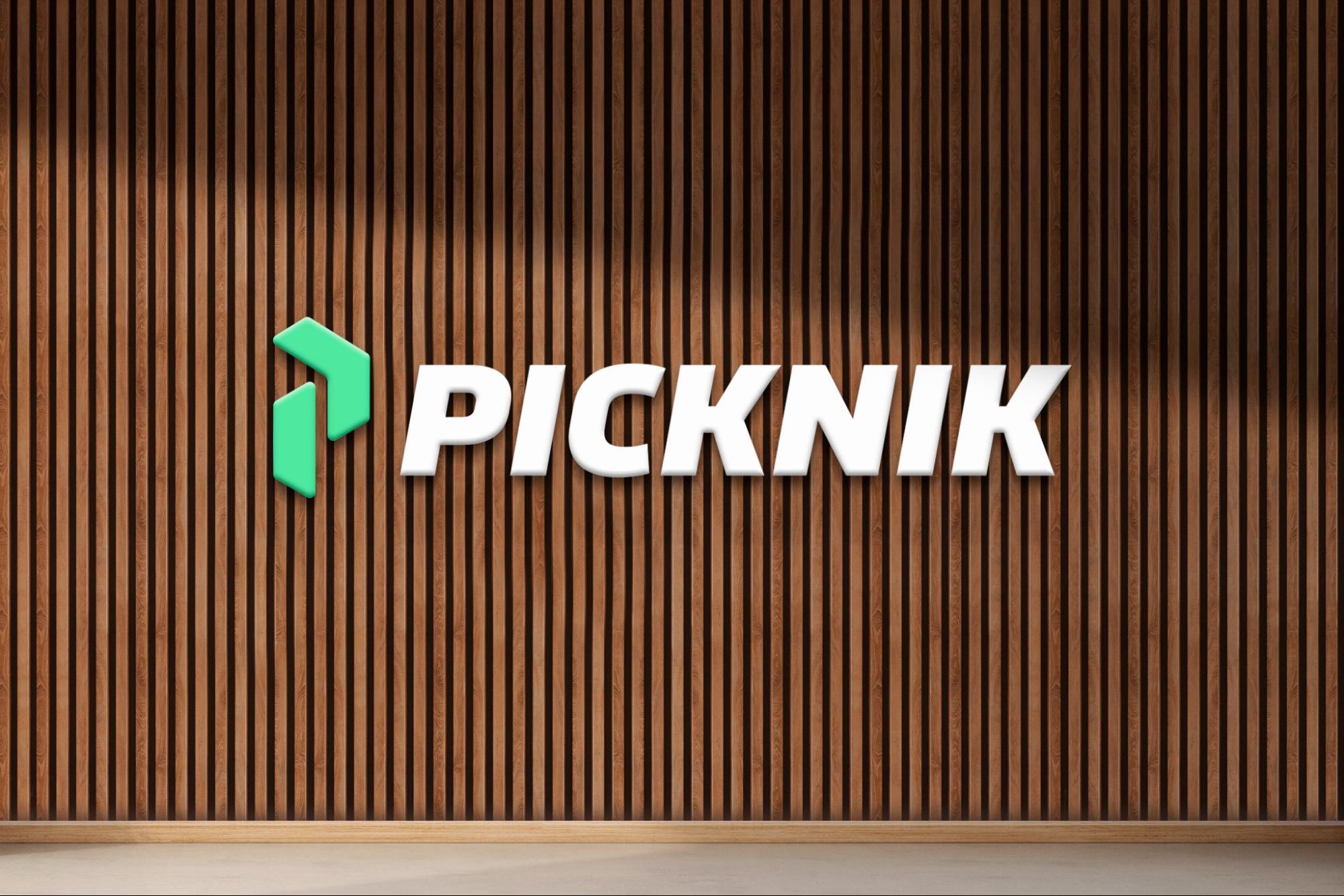 "Our new logo is a modern, geometric design with a strong and stable typeface, which represents our solid expertise in unstructured robotics. It reflects our commitment to building advanced robotics solutions that are reliable, efficient, and effective. Our new website is cleaner and more focused, with clear and concise messaging that highlights our core strengths. The site has many updates coming soon which will further strengthen this messaging as we move forward," said Allen.
Our company growth can be attributed to the success we've found in creating innovative and robust software solutions that not only solve their problems but save time and effort for our customers. Having not only developed the world's most popular robot arm software MoveIt, but also pushing the boundaries of how easy to use we can make robotics software for our customers by developing MoveIt Studio, which has exploded in popularity across the industry.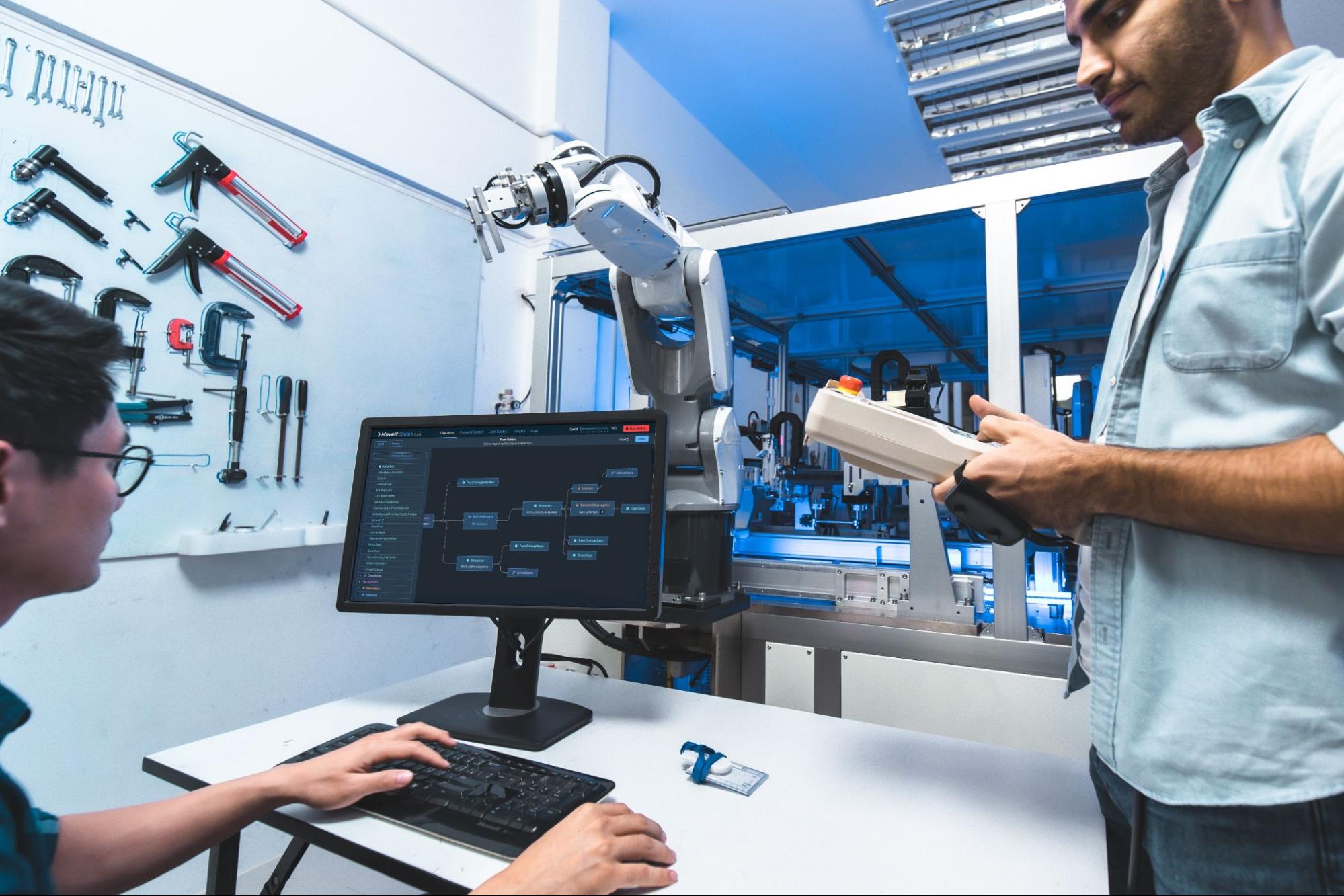 According to our CTO Nathan Brooks, "Our leading robotic arm development software, MoveIt Studio, was motivated by listening to developers in the unstructured robotics community. Moveit Studio is the missing development solution many are looking for: accelerating development cycles, reducing hardware dependencies, and introducing new capabilities for introspection into the stack. This powerful software has helped us grow with the increasing maturity of our industry."
At PickNik Robotics, our customers are at the heart of everything we do. Our customer base includes some of the world's most innovative companies, ranging from NASA, Amazon, and Google to Motiv, Maxar, Hyundai, Samsung, and many more. Our customers are the driving force behind our continued growth and success, and we're proud to work with them to push the boundaries of what's possible in the world of robotics.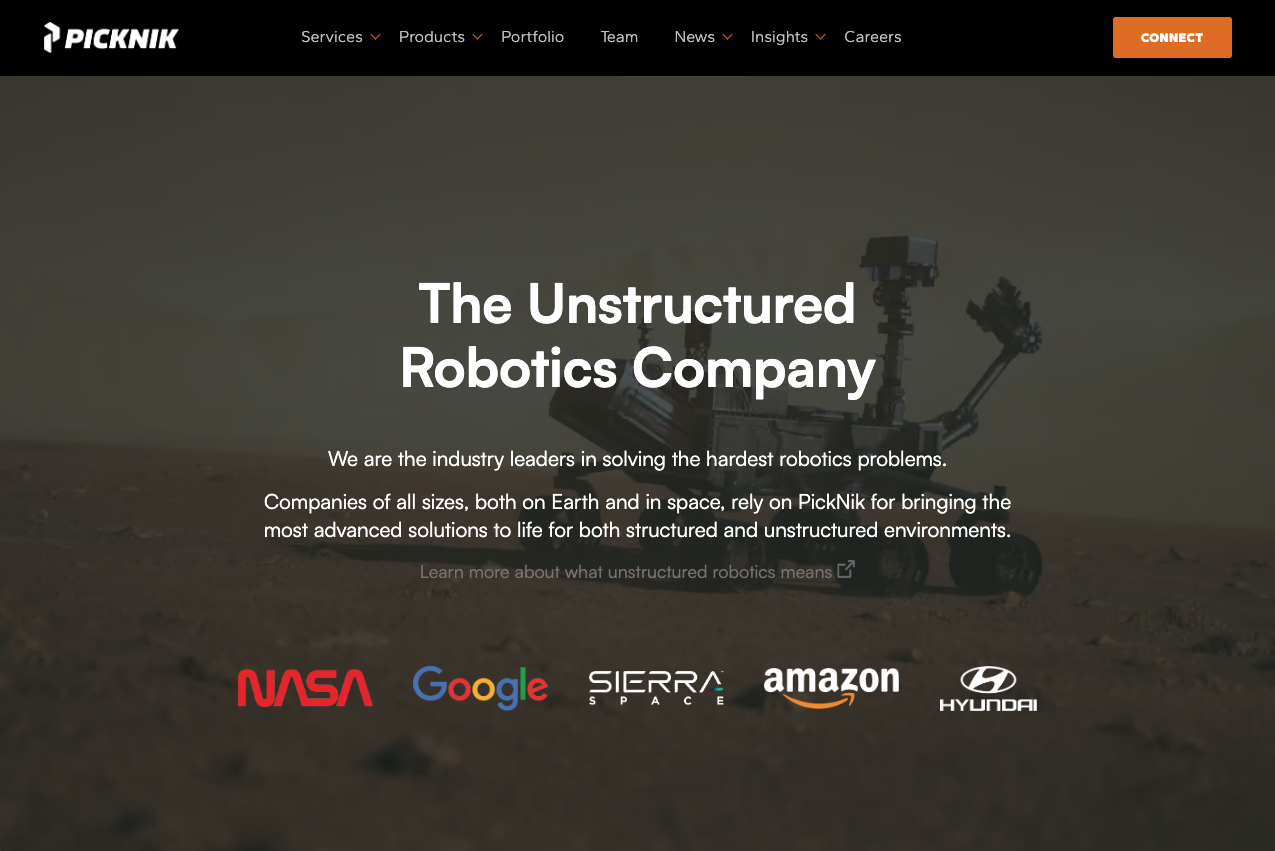 Our rebranded identity serves as a testament to our unwavering dedication to our customers and our relentless pursuit of advanced solutions that cater to their requirements. We are thrilled to persist in breaking new ground in unstructured robotics and warmly welcome our patrons and collaborators to come aboard with us on this exhilarating expedition.