July 20, 2023
What's the difference between MoveIt Robotics Software and MOVEit File Sharing Software?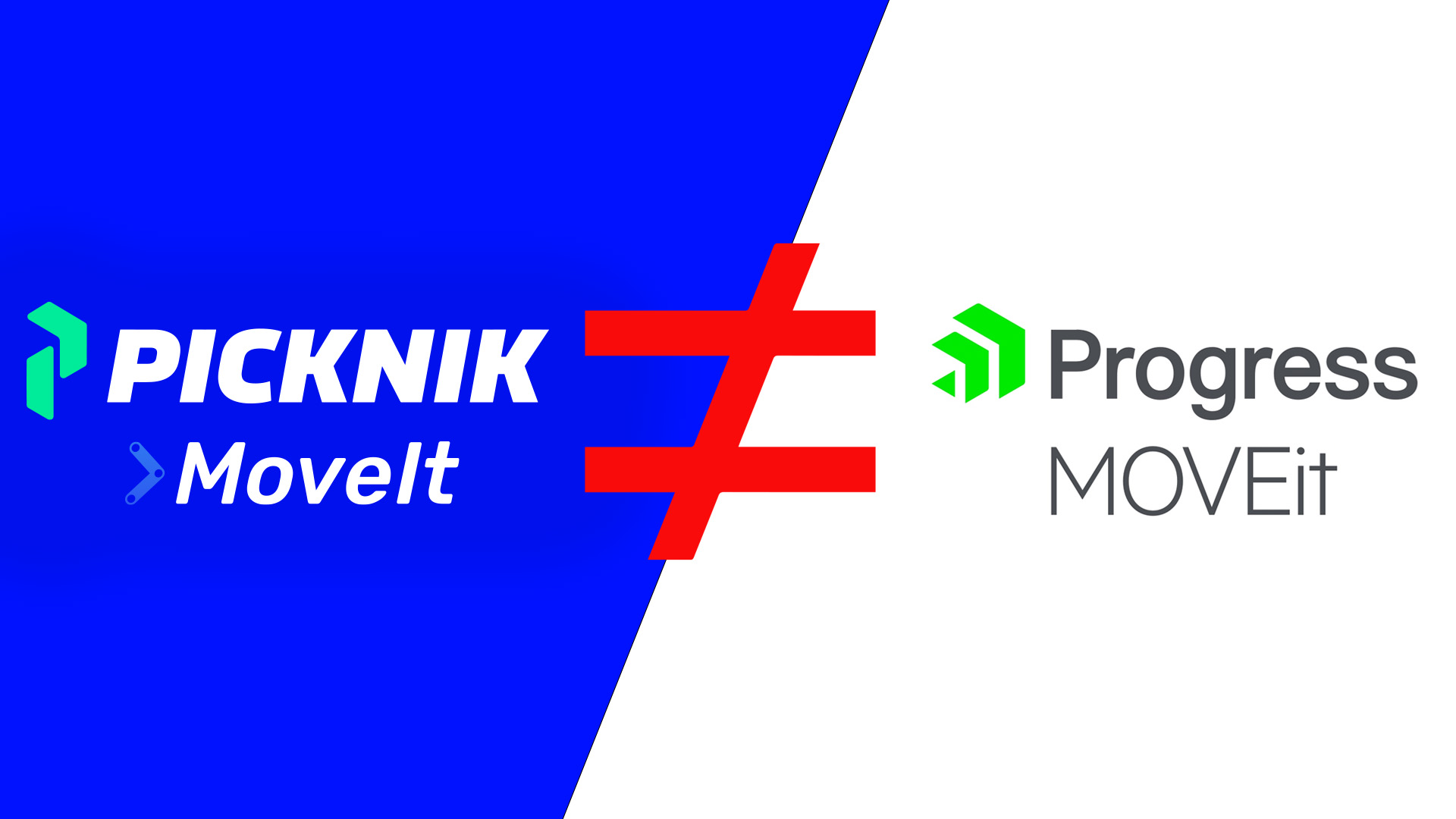 At PickNik Robotics, we are proud to be the creators of MoveIt™ and MoveIt™ Studio robotics software, trusted and utilized by esteemed organizations such as NASA, Amazon, Google, and many other companies world-wide. While discussing our products with customers and others in the industry, we have noticed some confusion arising from an unfortunate cyber attack targeting a company named Progress Software Corporation and their product MOVEit™, which specializes in file sharing software. We would like to take this opportunity to emphasize the differences between our two companies and the similarly named software we provide.
Two Independent Companies
It is essential to understand that PickNik Robotics and Progress Software Corporation are entirely separate entities. We are unrelated in terms of ownership, operations, and software development. While both companies share a similarity in product name (MoveIt™ vs MOVEit™), any association beyond that is purely coincidental.
Distinct Software Offerings
MoveIt™ robotics software by PickNik: MoveIt™ and MoveIt Studio are powerful and widely recognized robotics software designed to facilitate advanced robot motion planning and manipulation. Our software empowers organizations in various industries to develop and deploy cutting-edge robotic applications. Our software is open source and has been used by thousands of companies over the last 10 years. Our transparency has allowed hundreds of developers to submit fixes and improvements, which improves reliability, robustness, and security. To date we have no reported cybersecurity issues.
MOVEit file sharing software by Progress Software Corporation:
On the other hand, MOVEit™ specializes in file sharing software solutions. Their software enables secure and efficient transfer of files within organizations, streamlining collaboration and enhancing data management. However, recent reports indicate that MOVEit™ has unfortunately experienced a cyber attack, compromising their system's security.
Unaffected by Cybersecurity Issues
We want to reassure our valued clients and partners that PickNik and our MoveIt™ and MoveIt™ Studio robotics software have not been affected by any cyber attacks, hacks, or cybersecurity issues.
The MoveIt™ robotics software and MOVEit™ file transfer software are unrelated technologies produced by unrelated companies. At PickNik Robotics, we take pride in our commitment to providing advanced and secure robotics software solutions. We hope this clarification alleviates any confusion and assures our valued clients and partners that our software stands independently, unaffected by the unfortunate cyber attack experienced by MOVEit™ File Sharing Software.