June 15, 2022
Your First C++ MoveIt 2 Project - Part 1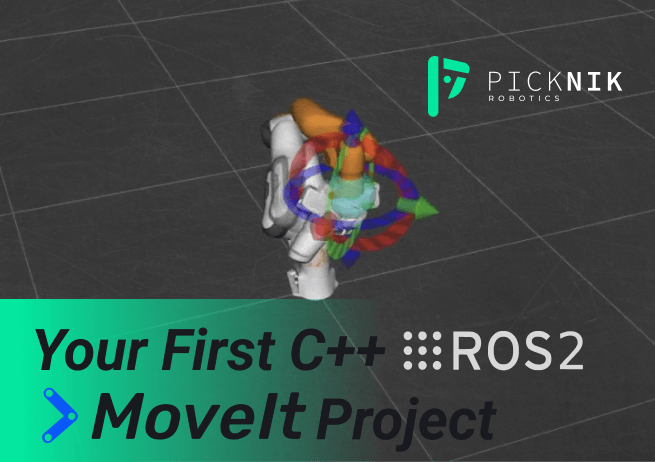 PickNik's Tyler Weaver reviews Your First C++ MoveIt Project, found here
This tutorial will step you through writing your first C++ application with MoveIt.
Prerequisites:
If you haven't already done so, make sure you've completed the steps in Getting Started.
This tutorial assumes you understand the basics of ROS 2. To prepare yourself for this please complete the Official ROS 2 Tutorials up until "Writing a simple publisher and Subscriber (C++)".
If you enjoyed this video be sure to check out our other series here: Getting Started With MoveIt 2 and ROS Developer Notes